Did you know there are free and discount health services in Hawke's Bay?
Check out the list of services below and if you or someone in your whānau wants to access them, talk with your health provider.
Note:  The below programmes excludes Marewa Surgery and their patients as this practice is not a member of Health Hawke's Bay therefore are unable to access Health Hawke's Bay funded programmes.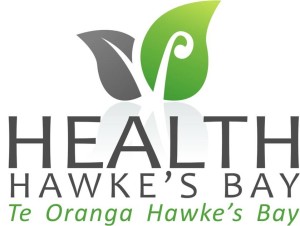 Free counselling sessions
The Primary Mental Health Programme enables whānau who need some assistance to access six free counselling sessions. Just ask your doctor for more details.
Care Plus Programme
If you have two or more long-term conditions, you may be able to see your doctor at a cheaper rate. Ask your doctor about what you're entitled to, it's your right!
Palliative Care Programme
This programme is for all those with 12 months or less to live. It includes free in-practice visits and home visits, respite services, and Cranford Hospice services. Talk with your doctor to find out more.
Nurses Led Clinics
Free nurse and doctor consultations are available from some health providers. To check this list of providers, click this link.
Free transport to health services
Transport to and from doctors' practices – only available for Central Hawke's Bay, Waimarama and Wairoa residents.
Transport to hospital appointments (Hastings only).
Ring 0800 733 276 or click this link to find out more.
Te Haa Matea Stop Smoking Services
This supportive smokefree team can do home visits, and have free tools for Nicotine Replacement Therapy (gum, patches, mouth-spray etc.). Check out their Facebook page or call 0800 300 377.
Living Well with a Long Term Condition
This is a free programme to help you manage your long term health condition, while with whānau and friends. It is a seven-week course, two and a half hour sessions once a week. Topics include decision making, dealing with difficult emotions, setting goals and problem solving, tips for safe exercise and healthy eating, relaxation, managing pain and tiredness, working well with health providers. To register for the programme call Health Hawke's Bay at (06) 871 5646 or email info@healthhb.co.nz.
Curtain Bank
Free curtains to help whānau stay warm and healthy in winter and reduce energy costs. Contact Te Taiwhenua o Heretaunga on 0800 TAIWHENUA or Te Kupenga Hauora Ahuriri (06) 835 1840.