On Monday 10 April 2017, 67 Kōrure (mottled petrel) chicks arrived by helicopter to Maungaharuru. They were flown to Opouahi then driven to the seabird site at Boundary Stream.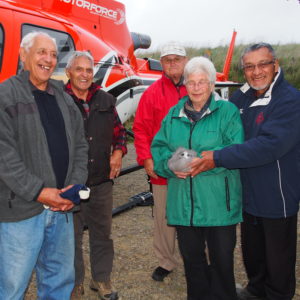 Our Kaumātua Matiu Eru blessed the manu (birds) with Uncle Bevan Taylor and Uncle Trevor Taurima.
The story is featured in Hawke's Bay Today, Wednesday 12 April page 7.