Lets put some loving back into our whenua!
Tūtira Project Manager Heeni Taane has been working hard on restoring our beautiful taonga and is extending an invitation to whānau join on our kaupapa! Saturday June 2nd is the date to lock in on your maramataka!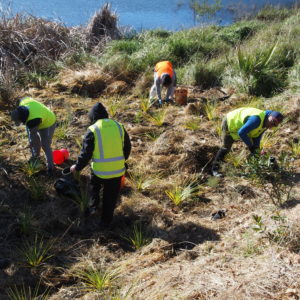 Schedule: 
9.45am Meet at the main car parking area (lakeside/Tūtira)
10am Karakia/Plant brief/Health & Safety
10.15am Head to planting site
10.30am Planting demonstration
12pm Lunch
1pm Maungaharuru Tangitū Rangatahi group joins in on
planting
2.30pm Finish/karakia
Bring water, medication and snacks.
Mauri Ora!