Friday 9 March 2023
Te riu o Tangoio (Tangoio Valley) has changed. For us it is about adapting, making it safe.
Drainage
Our digger operator Ernie is working around the clock to open up drains and channels to divert water back to our awa.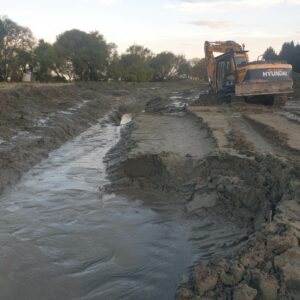 Arapawanui
Yesterday we visited our Arapawanui whānau to take supplies and to plan clean up work. Diggers and man power will be sent up tomorrow (Thursday) to start on the clean up.
Saturday 18th March – there will be a working bee at Arapawanui. Calling on all whānau to support this.
Petane
Tomorrow we will be joining the whānau at Petane Marae to help clean the urupā
Hillside Hazard
Trees gave way on the side of the hill across the road from the Marae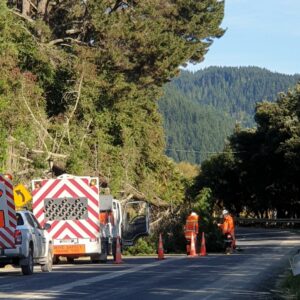 Other Progress
Ngāi Te Rangi donated 1500ltrs of much needed diesel for our equipment in Tangoio

Silt removal on our Marae has commenced with Man vs Earth

Uncle Joe Taylor has received much need supplies to help the wharenui team progress

We are negotiating multiple truckloads of metal for both Tangoio and Arapawanui
Ngā Mihi Nui
There are amazing people helping us here on the ground, so many people to thank its unbelievable, from individuals, to whānau, to organisations.
When we get this place to where we can feel safe, there will be a time to come together to honour all of that work.