Many people have helped our Marae and community, and it is really appreciated. Our Marae Chair, Hōri Reti said "there are so many people to thank, its unbelievable – from individuals, to whānau, to organisations". Elaine Cook has been "overwhelmed by so many beautiful kind people, can't be anymore thankful for their aroha, their koha" 
E kore e mutu ngā mihi nui ki a koutou katoa
We understand that many whānau (and others) want to help our Marae too.
Different skills will be needed at different times.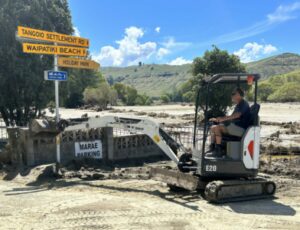 At the moment the focus is on heavy machinery.

There is currently a shortage of space for people to work on taonga, so those teams are small.

More people may be able to assist once a storage location is found.
You might have skills that could be used further along our journey to recovery.
Or you might want to koha pūtea instead.
If you would like to register your interest in helping our Marae, please fill in the form below.
Please understand there is a lot happening and it may be some time before you are contacted,
but we do appreciate your offer to help.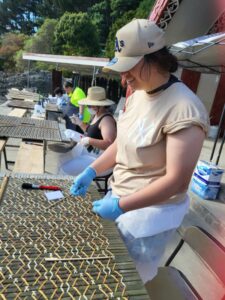 Ngā mihi nui ki a koe